Who we are
The BSA is governed by a board of four members. Our small staff team is led by our Chief Executive who together support the members and run our office services.
Members
The BSA board governs the BSA and decides complaints. It is made up of four members (a chairperson and three others) who are appointed by the Governor-General on the recommendation of the Minister of Broadcasting (our Minister).
The chairperson is required to be a barrister or solicitor. One member is appointed after consultation with broadcasters, and another after consultation with public interest groups.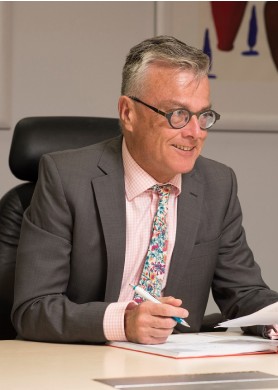 Judge Bill Hastings (Chair)
Currently a District Court Judge, Bill Hastings has considerable experience of quasi-judicial bodies including Crown entities. He was New Zealand's tenth Chief Censor from 1998 to 2010 and chairperson of the Immigration and Protection Tribunal from 2010 until 2013.

He has also previously held positions as senior law lecturer, Deputy Dean of Law and member of the governing Council at Victoria University, Wellington. He's been a member of the Video Recordings Authority, the Indecent Publications Tribunal and the Film and Literature Board of Review.

Judge Bill Hastings was appointed as Chair of the BSA in October 2018.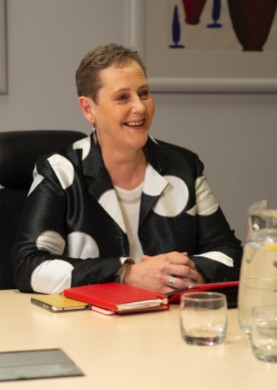 Paula Rose
Paula Rose is a Canterbury based director and safety professional. She holds a number of board positions including Deputy Chair WorkSafe NZ, Transport Accident Investigation Commission, Social Workers Registration Board, Brackenridge and is a member of the NZ Parole Board.

She was formerly National Manager, Road Policing with NZ Police, Deputy Chair of the Independent Taskforce on Workplace Health and Safety, and Executive Director to the Minister of Social Development on the Children's Action Plan.

In 2013 Paula was awarded a Companion to the Queen's Service Order for her contribution to policing and the community.

Paula joined the BSA in July 2015.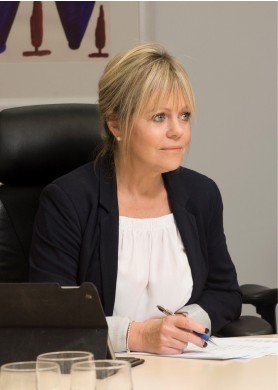 Wendy Palmer
Wendy has a background in broadcasting, with a breadth of experience from operations management of a radio station to serving as the CEO of a large broadcaster in New Zealand. She has served as director and chair of the Auckland New Venture Trust and the Radio Bureau and as a board member of the Radio Broadcasters Association.

Wendy has established her own international market research company, for which she still serves as the executive chair.

Wendy is the broadcasting sector representative and joined the BSA in January 2018.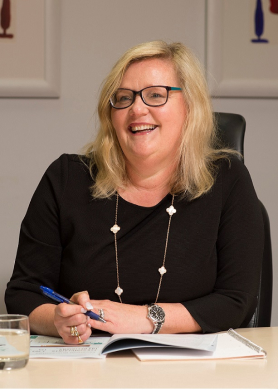 Susie Staley
Susie Staley is a partner at Staley Cardoza Lawyers in Dunedin. She has chaired Maritime New Zealand and is currently chair for Save the Children NZ and retirement village operator Chatsford Management Ltd. Susie has chaired ID Dunedin Fashion Inc and been a board member of PGG Wrightson, Tower Ltd and Dunedin International Airport. She was a panel member of the Enterprise Awards for Industry New Zealand and a member of the Performance and Risk Advisory Board for the Ministry of Transport.

Susie was appointed as a member of the New Zealand Order of Merit in December 2014 for services to governance and business.

Susie Staley joined the BSA in October 2018.
Past Board Members
Staff
As well as supporting the members in their decision-making and governance functions, the BSA staff carry out the various other functions of the BSA, such as research, communications and engagement with broadcasters, the public and stakeholders.
Staff Members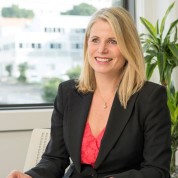 Belinda was appointed Chief Executive in May 2016. Belinda is a qualified lawyer and brings broad legal and regulatory experience from her career in private and public sector roles in New Zealand and overseas. Before joining the BSA, Belinda was a member of the Executive Committee of the Financial Markets Authority.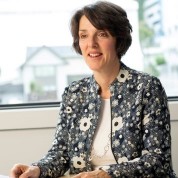 As Legal Manager Helen oversees the Legal Team, contributes to the strategic direction and organisational performance of the BSA, and is responsible for the BSA's research activities. Helen has an LLB (Hons) degree from Victoria University of Wellington and a Bachelor of Arts degree from Washington University in St Louis, USA. Before joining BSA, she was Manager Legal Services & Company Secretary at Airways New Zealand and worked at two major NZ law firms. Helen is providing BSA with parental leave cover for 12 months.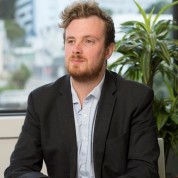 Jordan joined the BSA in August 2017. In his role as legal advisor, Jordan advises the BSA on complaints, assists in preparing the BSA's decisions and is also engaged in a range of strategic projects for the BSA. He has a double degree in Law and Arts (English Literature) from Otago University. Before joining the BSA, Jordan worked as a Treaty of Waitangi lawyer in the private sector.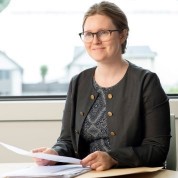 Grace joined the BSA in November 2018. In her role as legal advisor, Grace advises the BSA on complaints, assists in preparing the BSA's decisions and is also engaged in a range of strategic projects for the BSA. She has a double degree in Law and Arts (English Literature) from Victoria University.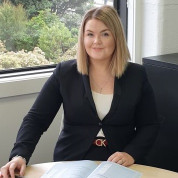 Hayley is the BSA's Executive Office Manager. In her role she provides support to the CE and legal team and oversees the day-to-day running of the office. She has a Bachelor of Science in Psychology from Victoria University. Prior to joining the BSA, Hayley worked as an optometry practice manager.
Robyn is the BSA's frontline contact person for visitors coming into the office or calling BSA. She provides administration support to the team as well as assisting the public with a wide range of enquiries. Robyn joined the team in 2014 having returned from 9 years living in Edinburgh Scotland.